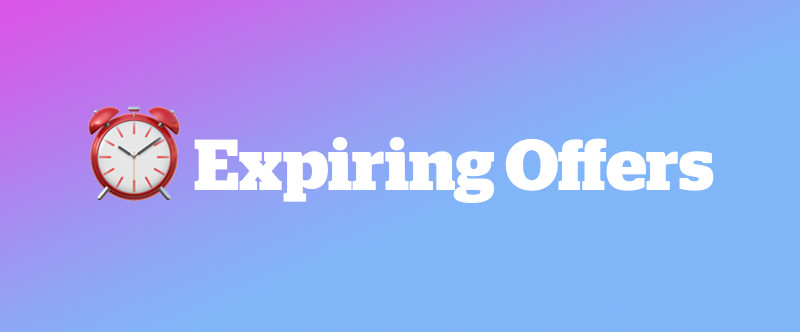 Expiring Offers
As part of updating KmikeyM we propose that all offers eventually expire.
As the expiration date approaches you'll get an email alert and the chance to create a new competitive offer. We expect this will inspire more offers being made, and that will result in more liquidity in the market.
Update: Additional discussion happening in Slack has pointed out that the potential bigger shift here is that you'll get email alerts about your offers.
Note: We now have approval voting so you can vote for multiple options.
Should buy and sell offers expire, and if so, how long should they last?
Votes

65% 45 Days
36% 90 Days
2% 180 Days
2% 365 Days
19% No expiration
42 users voted with 3960 shares
---
Comments
If you really want hot action, it should be more like 30 days max — I feel like even 90 days is too long to generate any real excitement.

Agree with Pat. I would have voted for 30 days if that option had been available.

I'd be worried that 30 days is too short and there just wouldn't be many offers out there at all. 90 days (i.e. quarterly) seems reasonable to me.

Didn't expect a shorter option would be wanted! We'll add in 45 days as the shortest because I'm still worried 30 is too short!

If a reminder email is going to be sent, I agree that 30 days is plenty of time.

I guess i'm of the place where people don't keep track of this stuff — they're trying to bid and have fun and do offers in the short term. It's a fun game. No one wants to wait three months to see if anything happened in any game.

Expiring things sooner, emailing people that it's expired, that would create more interest and coming back with "okay, let me try a little higher."

Vs, "oh yeah, I sorta remember doing that three months ago. Huh."

I agree with the 30 days idea. But 45 is fine. I love this job. ♥️

since 45 is pretty far in the lead can we get a 30 option now? 👀