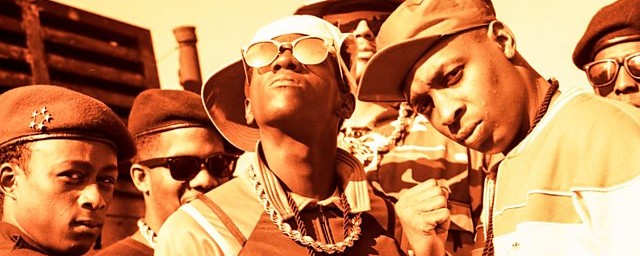 ✅
Public Enemy - Prophets Of Rage Documentary
One of my newsletters linked to this and I realized it's more TV than an internet video.
In the late 1980s Public Enemy were the biggest rap group on the planet. Their mission: to raise the consciousness of a generation. With a rebellious attitude to match their militant image they sold millions of records preaching pro-black politics to fans of all races, all done through a groundbreaking wall of noise that changed the sound of hip hop. White, middle Americans were outraged, but their kids loved it.
Not surprisingly, this confrontational approach attracted controversy. Critics claimed the group themselves were racist, exposing racial divides rather than promoting equality. They were banned from some TV and radio stations and when one member reportedly made anti-Semitic remarks in a newspaper interview the resulting media-storm threatened to end their career. Tensions were running high and arguments within the band ended in violence. Could they keep it together long enough to get their message across?
Includes exclusive new interviews with Chuck D, Flavor Flav, Professor Griff, Hank and Keith Shocklee and the S1Ws. Plus contributions from Run DMC, Method Man (Wu-Tang Clan), Anthrax's Scott Ian, Jurassic 5's Chali 2na, Bahamadia, writer and activist Kevin Powell and DJ Dave Pearce.
5 users voted with 428 shares