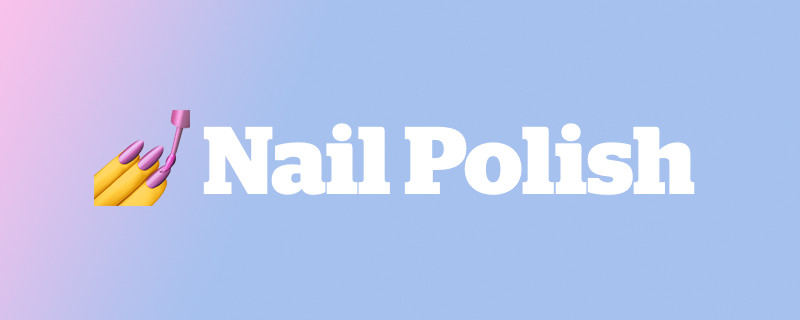 ✅
Nail Polish
My entire life I've had the bad habit of chewing my nails. I've tried sheer will-power, applying bitter-tasting concoctions, and even allowing coworkers to violently slap my hands when they catch me doing it. With a general level of anxiety higher than normal and increased drinking I find that most mornings I wake up with a few fingernails hastily shorn.
The only time I was able to stop biting my nails was after getting them professionally done at a salon. I had the currency of the top eight countries by GDP painted on my fingers. It was beautiful.
Obviously I can't go to a nail salon, but I can paint my nails. So the question is, what color*?
(*colors limited due to 🦠coronavirus)
Votes

9% Coward's Choice: clear coat only
9% Darkest Blue: it's not at metal as black, but it's close
0% Blue: it's my favorite color
7% White: clean and modern
26% Dodgers: alternate blue and white
34% Neon Orange: if you're going to do it, then really do it
15% All Colors: go nuts
31 users voted with 2557 shares
---
Comments
Gotta go bright and fun in these wild times.

that dark blue is great, seems like it's in the Brooks Brothers palette

All colors; go nuts. Why? When you choose for yourself, you picked all different colors. If that helped you then, would support it again. And I think you could make interesting by spicing up with an homage to currency (again)or top-10 countries affected by the pandemic or top-10 things that remind you of calm thoughts. Even if, let's say, not so pro looking, you would know. And maybe we would too if you told us what each symbolized for you. Cheers.

you should put poo on your fingernails then you'd REALLY never touch your nails

i tried that stuff that makes them taste bad... i chewed right thru it

yeah but if it was ACTUAL HUMAN POO (or maybe dog poo) you wouldn't.

i also used the bad stuff in jr high, totally didn't work.

as i got older i just chewed my nails less and less. just happened naturally! maybe sex helped.

Totally go goth blue! It will make you look like a rock star...or a magician.
---
Results