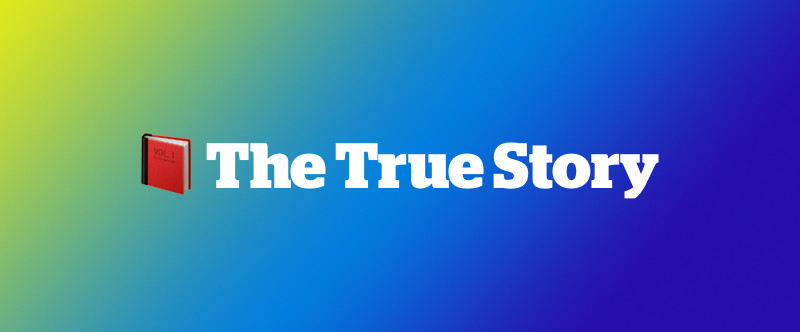 ✅
The Most Important Story Ever Told
As the KmikeyM project enters year 14 in an era of increasing financialization I find myself with some strong opinions.
I was able to tell a lot of my story in the 18 minutes of a TEDx talk, and bits and pieces have come out in Wired, The Atlantic, Playboy, and a handful of podcasts. My ideas have been developed in public, and with some effort one could follow the threads of my evolving thoughts.
But the full story, the ups and downs of living a publicly traded life, the personal and professional costs, and the way it has shaped how I look at the world and what I expect from people isn't something I regularly talk about. And I think it might be the most important aspect of this entire endeavor.
This is a proposal to tell the real and full story of my life as KmikeyM in the most complete way possible (no, not a reality TV show): A book.
This is a daunting and terrifying task, and one I would not expect to be successful if I took it on alone. So, in the style of some of the great book partnerships we've seen throughout history (Lee Iacocca & William Novak, Sam Walton & John Huey, and Ray Kroc & Robert Anderson), this proposal only works by bringing in long-time friend and shareholder Kevin Lincoln.
Kevin is a documentary producer and writer and a former journalist who has written for the New York Times Magazine, GQ, Grantland, VICE, and more. He is good at words and also able to weave a compelling story together from real life events. As a co-author he will lead this project to success!
We will also incentivize Kevin with a series of share grants based on the following criteria:
secure an agent (written agreement) - 25 shares
develop and pitch to editors (regardless of success) - 15 shares
successful pitch (book sold) - 60 shares
book completed and launched - 200 shares
advance recouped - 100 shares
Bonus Structure for Awards, Reviews, Accolades:

Nobel Prize in Literature - 1000 shares
Pulitzer - 500 shares
National Book Award - 500 shares
Baillie Gifford Prize - 100 shares
Kirkus Prize - 100 shares
PEN - 50 shares
Reese's Book Club Pick - 100 shares
Oprah Book Club Pick - 100 shares
New York Times Review - 50 shares
Positive NY Times Review - 100 more shares
Other Notable Reviews - 20 to 50 shares
These milestones and bonuses will not only enrich Kevin, but the entire shareholder community. Just imagine what happens to the share price when we win a Pulitzer!
Update: Kevin and I will split all proceeds and payments 50/50.
Votes

99% Yes
1% No
0% Abstain
54 users voted with 4743 shares
---
Comments
How about your get a share if you buy the book? For like the first 1000 or 2500 or 5000 purchasers that register their purchase on the site? Also a way for us OG share holders to purchase an advanced copy?

Now THIS is shareholder value generating goodness.

The share count for success is low, but I like the project.

Does Kevin get any other non-share compensation? A share of revenue, share of advance, etc?

@smikeyw - Oh, great point! Yes, we'll split everything 50/50. I will update the description to reflect that.

@burke Good point, but I was thinking that value of the share price would rise if any of the milestones are met. And we can address additional shares later if others agree it is low.

@kmikeym Ok, cool, I'm definitely a yes with that update.

From everything I've learned about you, Mike, through both parasocial consumption of all things KMikeyM and direct interactions with you, if anyone can make this book happen it's you. And to the points of shareholder value, I'm in 100% agreement with all the above; more than anything though, your story is a powerful one to share with as many people as possible, and for that alone I am onboard.

Great idea. I support Kevin getting larger payouts if some of these goals are hit. Also interested in using shares to promote sales of the book.

I feel like a 100% approval rating on a vote is a bad sign, so I'm voting no until there are legitimate no votes.

rounding up to the nearest percentage I see...

Allow me to be the first 'no' vote. I'm absolutely a 'yes' for a book, but with all due respect to Kevin, I'm a 'no' for Mike bringing on a co-author. The coauthors Mike mentions here are largely alongside Fortune 500 CEO's who literally didn't have time to write their own memoirs, like Ray Kroc or Sam Walton. That's not quite the case here.

Again, nothing against Kevin -- actually, it's more of a compliment to Mike! If you read his blog posts, you'll see he's an impressive enough writer that he can (and should) do this on his own.
---
Results
we signed a contract w/ an agent