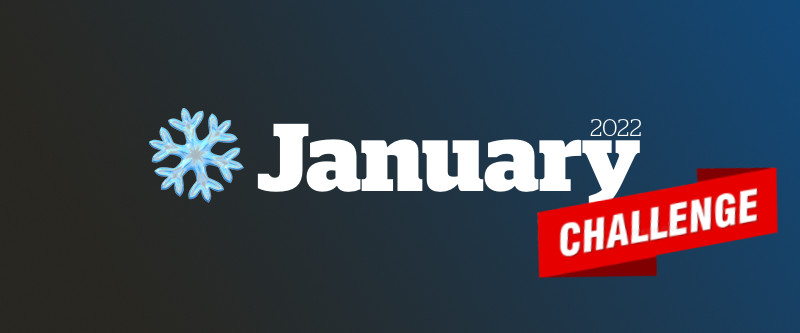 ✅
January '22 Challenge
I failed the challenge last month. This month I have job, so that means a routine, so hopefully I can stick to the chosen challenge!
🚫 Dry January - A classic January challenge providing a nice healthy reset entering the year.
📚 Four Books - I read 52 books last year, which was less than I was hoping. So let's start the new year off right and hit the books!
💪 3x Workout - Partly because of COVID numbers being on the rise I stopped going to the gym, but then I also stopped doing home workouts. This is a challenge to do 3 workouts a week (doesn't include bike riding).
🚴‍♂️ 500 Miles - With the cold and wet weather I've really dropped off on my bike riding. If I make it a priority I think I can hit 500 miles in January.
🌱 Vegan - Take a meat break. No milk, no eggs, no cheese. Just eat delicious plants for a month. It's fun!
📹 Weekly Livestream - Do a livestream once a week to keep everyone informed about how things are going. I mean, I'm already paying for StreamYard and we have live.kmikeym.com set up, I might as well use it!
Votes

6% 🚫 Dry January
32% 📚 Four Books
35% 💪 3x Workout a Week
11% 🚴‍♂️ 500 Miles
17% 🌱 Vegan
81% 📹 Weekly Livestream
45 users voted with 3526 shares
---
Comments
Hit the books. Break the sweats. The rest will fall into place

I want to do Drynuary but I've failed the last two years. So I am selfishly asking you to join me!

I wanted to vote bike ride but I'm in Washington and the snow has piled up this week so I vote Livestream as I haven't participated much and I think the live stream will help bring more engagement!

Been vegan for years, totally life changing.
---
Results